Our Products
Correa Pallet Uses some newest technology for pallet manufacturing assembly. Pallet Design System (PDS) is used to develop the shipping platform that best suits your material handling needs at the most in a cost effective way.

Correa Pallet created a more efficient process for recondition pallets with a repair system an estimated 6,000 repairs per day with higher quality 48x40 Premium Grade A (#1); 48x40 Standard Grade A (Regular #1).

We understand every business is different and may need different size pallets. As a result, we can manufacture different size pallet & provide specs with PDS software to fit your business needs. Contact us today and place your order.
Why Choose Us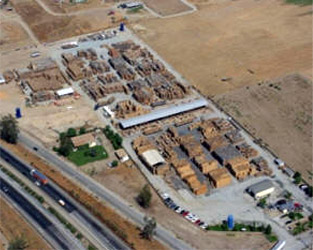 Nobody knows wooden pallets and skids like we do, and you'll be hard pressed to find better prices than ours.
Since 1995, Correa Pallet Inc. has been providing companies like yours with only the highest quality wooden pallets and skids. We pride ourselves on the strength and resiliency of our products, but we also hold ourselves to the highest standards of customer service and satisfaction. We want to make sure that you get exactly what you want as quickly and as easily as possible.
Whether you need us to manufacture new pallets, reconditioned pallets, or create custom pallets, we can help you accomplish what you need.
Benefits of Correa Pallets
Offer Completive Pricing

Serving Entire California

Working with Agriculture Farmers, Textile & Warehouses

Offer Onsite Programs

Offer Transportation

Highest Customer Service